Zalakaros Thermal Spa

Zalakaros Thermal Spa exists from 1965 and its 96C° thermal water was discovered during an oil exploration. Till then it has become a spa complex offering wellness therapies and health treatments, too. The thermal water of Zalakaros is excellent for curing rheumatism, skin and gum diseases, chronic gynaecological diseases, and diseases of the musculoskeletal system and suitable for the treatment of accidental injury as well.
The spa is located in the city centre, surrounded with a beautiful and well-kept park and it offers numerous pools with different spa services from the sitting pools filled with medical water to the wave pools. Here you can have a rest, a relaxation, a medical cure or an exciting water adventure, too.
Bath unit: Outdoor thermal pools, indoor thermal pools, adventure pool, children's adventure pool, wave pool. Spa facilities: Jacuzzi, steam room, sauna, cold plunge pool, massage, solarium, pedicure, foot massage, Finnish sauna, aroma sauna, biosauna. Health treatments: Thermal tub, underwater jet massage, galvanic electrotherapy, weight bath, physiotherapy, electrotherapy modalities, fango therapy
Other facilities: Restaurants, café, beauty spa, water slides, playground

Sights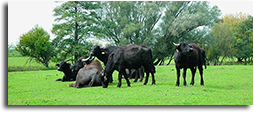 Buffalo Reserve
The surroundings of Zalakaros offers numerous opportunities for hiking. Kápolnapuszta between Zalakomár and Balatonmagyaród. There is a buffalo reserve of 80 buffaloes. To reserve a good road leads to parking, and an observation tower and numerous hiking trails. In the forest there is a fish pond with carp, crucian carp, perch, pike and catfish.
Approx. 5 km from the city center lies a small lake offering fishing and also offer a boat rental.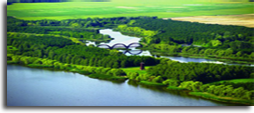 Kis-Balaton
The "Kis-Balaton" was once an open bay, which changed over time to the marshy flood plain. Today he is a paradise for birds of many species.
Zalavár is an area on which King István I in 1019 founded a Benedictine abbey. It was the center of the royal circle seat. On the square of the former abbey now stands a memorial chapel. In the 10th Century this was one of the most densely populated areas in the country. It used to Cyril and Methodius had lived, the Slavic peoples living here had converted to Christianity. The Cyrillic alphabet is different Slavic languages ??of this very Cyril. 1985, in honor of the two Slavic apostles two life-size statues erected there.